According to preliminary statistics provided by the Brazilian ministry of development, industry and foreign trade, in December 2012 Brazil's flat steel exports totaled 208,581 tonne rising by 15.8% YoY and down 6.5% from November 2012. Brazilian flat

2019-11-06

Forbes reported that the Chinese economy is improving the nations leading steel companies reported profits in November for the first time in 4 months. Statistics from the China Iron and Steel Association showed that the biggest steel firms there have

2019-11-06

Indias minister of steel Mr Beni Prasad Verma congratulated the Indian steel industry on being the number one in terms of growth rate in steel production amongst the top ten steel producing countries. Congratulating the Steel Industry he said, I take

2019-11-06

The Express Tribune reported that gas shortages have pushed a number of steel mills in sectors I - 9 and I - 10 to using coal, increasing the level of pollution in the city. Mr Asif Shuja director general of Pakistan Environmental Protection Agency s

2019-11-06

Bloomberg, citing 3 three people familiar with the matter, reported that Indias biggest steel producers are in talks to buy coking coal at the lowest price since 2010. The people said that they expect to contract the steelmaking ingredient at as low

2019-11-06
SB410 steel plate, SB410 steel plate supplier
JIS G3103 specifies the hot rolled steel plates of carbon steel and molybdenum alloy steel to be used for boilers and pressure vessels, excepting those to be used at room and cold temperatures. This standard covers steel SB410, SB450, SB480, SB450M and SB480M.These plates are widely used in the fabrication of boilers and pressure vessels in industries such as petrochemical and manufacturing.
SB410 steel plate Quick Details:
1. Pressure vessel and boiler building steel plates.
2. Standard: JIS G3103
3. Grade: SB410
4. T: 6-700mm W: 1500-4020mm L: 3000-27000mm
5. Delivery time: 3-30 days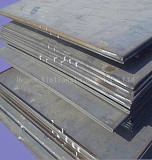 Purchase Details:
Payment: TT, L/C.
Trade terms: FOB; CIF; CFR
SB410 steel plate surface Treatment: Shot Blasting, Painting.
SB410 steel plate special use: Boiler, Pressure Vessel, Tank.
SB410 steel plate heat treatment: Normalizing, Annealing, Tempering, Quenching, Hardening and tempering, Seasoning, Surface hardening, Carburizing.
Delivery condition: Hot rolled, Normalized, Quenched+Tempered, UT, Impact test, HIC and other states.
SB410 steel plate application:
SB410 steel plate is widely used in petroleum, chemical engineering, power plants, boilers and other industries for the production of the reactor, heat exchangers, separators, tank, gas tank, nuclear reactor pressure vessel, boiler, liquefied petroleum gas cylinders, hydropower high-pressure pipes, turbine spiral case equipment and components.
Bebon International is specialized in steel plates, especially in higher steel grades, super thick plates, much wider steel plates. We sincerely hope that we could have a pleasant cooperation in the near future. And we promise that we will provide you with the most professional and efficient service! If you want to get details about ship steel plate, please feel free to contract us.