Steel grating plate is made of flat steel in accordance with a certain distance and twisted square steel cross arrangement, with pressure welding machine or artificial welding. The surface after hot dip galvanized or plastic spray treatment, so as to achi

2021-09-17

According to preliminary statistics provided by the Brazilian ministry of development, industry and foreign trade, in December 2012 Brazil's flat steel exports totaled 208,581 tonne rising by 15.8% YoY and down 6.5% from November 2012. Brazilian flat

2019-11-06

Forbes reported that the Chinese economy is improving the nations leading steel companies reported profits in November for the first time in 4 months. Statistics from the China Iron and Steel Association showed that the biggest steel firms there have

2019-11-06

Indias minister of steel Mr Beni Prasad Verma congratulated the Indian steel industry on being the number one in terms of growth rate in steel production amongst the top ten steel producing countries. Congratulating the Steel Industry he said, I take

2019-11-06

The Express Tribune reported that gas shortages have pushed a number of steel mills in sectors I - 9 and I - 10 to using coal, increasing the level of pollution in the city. Mr Asif Shuja director general of Pakistan Environmental Protection Agency s

2019-11-06
P235GH Boiler/Pressure Vessel Plate Supplier
P235GH Boiler/Pressure Vessel Plate according to standard EN 10028_2, and it is mainly specified in elevated temperature working surroundings. With the minimum yield strength at 235 Mpa,P235GH shall be done Normalized heat treatment when rolling. P235GH steel plate are normally used to low strength welded boilers and pressure tanks&vessels.
P235GH Boiler/Pressure Vessel Plate Size:
Thickness: 6-50mm, Width: 1500-4020mm, Length: 6-12m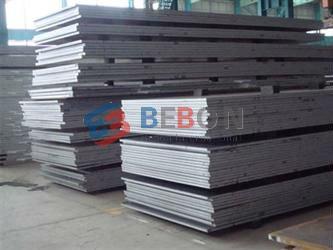 P235GH Boiler/Pressure Vessel Plate Heat treatment: AR, N or as customer's request
P235GH Boiler/Pressure Vessel Plate Usage
P235GH Boiler/Pressure Vessel Plate is widely used in petrochemistry,chemistry,electricity, boiler and vessel manufacture, and could be made into reactor, heat exchange facility, segregator, sphere vessel, oil tank, liquid gas storage tank, nuclear reactor press shell, turbine and other machines.
As per customer's requirement: hot rolled, controlled rolling, normalizing, annealing, tempering, thermal refining, normalizing& tempering, etc.
We are one of the leading exporters of
P235GH steel products
in China. We have extensive sales network for this line of goods, so we are confident that we can sell your products at the lowest possible prices. And we have excellent connections in the trade and are fully experienced with the import& export business of this product. We are willing to establish business relations with yours on the basis of equality and mutual benefit. Your earliest enquiry will be highly appreciated.