According to preliminary statistics provided by the Brazilian ministry of development, industry and foreign trade, in December 2012 Brazil's flat steel exports totaled 208,581 tonne rising by 15.8% YoY and down 6.5% from November 2012. Brazilian flat

2019-11-06

Forbes reported that the Chinese economy is improving the nations leading steel companies reported profits in November for the first time in 4 months. Statistics from the China Iron and Steel Association showed that the biggest steel firms there have

2019-11-06

Indias minister of steel Mr Beni Prasad Verma congratulated the Indian steel industry on being the number one in terms of growth rate in steel production amongst the top ten steel producing countries. Congratulating the Steel Industry he said, I take

2019-11-06

The Express Tribune reported that gas shortages have pushed a number of steel mills in sectors I - 9 and I - 10 to using coal, increasing the level of pollution in the city. Mr Asif Shuja director general of Pakistan Environmental Protection Agency s

2019-11-06

Bloomberg, citing 3 three people familiar with the matter, reported that Indias biggest steel producers are in talks to buy coking coal at the lowest price since 2010. The people said that they expect to contract the steelmaking ingredient at as low

2019-11-06
ArcelorMittal restarts blast furnace at Spanish steel plant on January 15th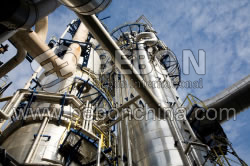 Reuters reported that ArcelorMittal will restart blast furnace B at its Gijón plant in Spain on January 15th after a 6 month shutdown for maintenance works amid weak market conditions.
The steelmaker said the decision to restart the furnace was prompted by a recent agreement on tariffs reached with the port of Gijón expectations of new electricity tariffs and an agreement with unions that introduces more flexible labor conditions and a labor cost reduction.
ArcelorMittal said in a statement that "All these measures have contributed to reinforcing the competitiveness of the products manufactured by the Spanish units of the company improving their ability to access export markets in a context marked by a drop of more than 25% in steel consumption in southern Europe a situation which is further aggravated in Spain by the collapse of the construction sector and severe decline in private consumption."
Blast furnace B at the Gijón plant has annual production capacity of 2.4 million tonne of steel.