According to preliminary statistics provided by the Brazilian ministry of development, industry and foreign trade, in December 2012 Brazil's flat steel exports totaled 208,581 tonne rising by 15.8% YoY and down 6.5% from November 2012. Brazilian flat

2019-11-06

Forbes reported that the Chinese economy is improving the nations leading steel companies reported profits in November for the first time in 4 months. Statistics from the China Iron and Steel Association showed that the biggest steel firms there have

2019-11-06

Indias minister of steel Mr Beni Prasad Verma congratulated the Indian steel industry on being the number one in terms of growth rate in steel production amongst the top ten steel producing countries. Congratulating the Steel Industry he said, I take

2019-11-06

The Express Tribune reported that gas shortages have pushed a number of steel mills in sectors I - 9 and I - 10 to using coal, increasing the level of pollution in the city. Mr Asif Shuja director general of Pakistan Environmental Protection Agency s

2019-11-06

Bloomberg, citing 3 three people familiar with the matter, reported that Indias biggest steel producers are in talks to buy coking coal at the lowest price since 2010. The people said that they expect to contract the steelmaking ingredient at as low

2019-11-06
Turkish Steel sets up Matil Corp to provide R&D services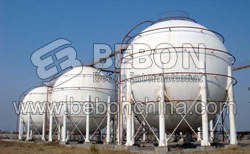 Turkey's Steel Exporters' Association announced that it has established Matil Materials Test and Analyze Laboratories Corporation which will set up a research and development center and an accredited testing laboratories in Turkey and which will also focus on innovation and technology development.
Matil Corporation will primarily establish accredited test laboratories in order to carry out material testing and analysis necessary for export operations. The center aims to reduce costs for testing operations abroad and reduce time and energy spent for transport and customs operations. The operations in question will include fatigue tests, as well as all mechanical and chemical tests, raw material analyses, and measurements needed for environmental obligations.
According to the CIB's announcement, another important task of Matil is to establish an R&D and innovation center in order to increase high value-added production in the country and to boost the competitive power and sustainability of Turkish manufacturing sector products.